= "the network" in Spanish
discover, engage, collaborate within
associations
groups
affiliations
trade bodies
samaj
We find it difficult to collaborate beyond our groups & networks unless a close family, friend or colleague goes out of their way to help us.
is that Network of Networks that makes it seamless.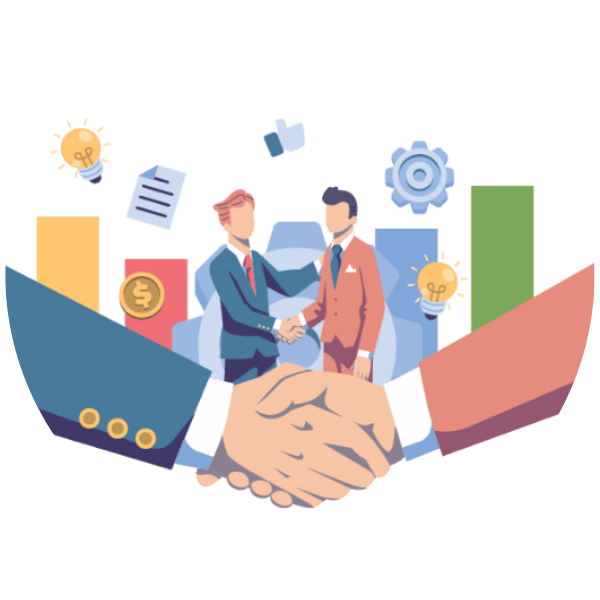 Currently, the only way to collaborate within our groups & networks is messaging. Posting a need on groups is often done only when very necessary and if many do so in a group then it comes across as inconvenient and or distracting to the recipients.
 makes collaboration easy and seamless.
We have thousands of contacts and perhaps even 100+ groups on our phone. We are all inter-connected through the many groups, networks, communities that we are part of: friends, family, alumni, social, professional, business, interest based.
Why do we limit ourselves to reaching out only to the same 2-3 group chats when we need something?
Why are these groups not more readily inter-connected so that everyone can collaborate effectively?
Groups, communities, associations currently reside on
,
and 
groups.
is the most popular and a great communication tool, but as the group gets bigger, so does the distraction and utility. Additionally no "discoverability" or "authenticity" on it.
groups are also fairly popular and decent on discoverability but mostly about self promotions and lacking "authenticity".
is incredible on discoverability but mostly for professionals and the groups are mostly about self promotions
is singularly focused on solving collaboration & authenticity for groups, communities, associations.
The Go to Market Strategy
Engage with institutions with a very large user base and facilitate collaboration for them.
helps you create your authentic identity on the cloud.
Partner with MFI, NBFC, Fintech, Banks, Insurance cos, Mobile Handset manufacturers to offer products to Joint Liability Groups and bring them onboard
.
Facilitate networking and collaboration on the
platform.
Monetise collaboration with last mile distribution through partners.
When the users come in, customers (the one who pays) follow. Which is why our platform looks at addressing user pain points only.
Our product emphasizes utility over features, ensuring that it solves real problems for our users.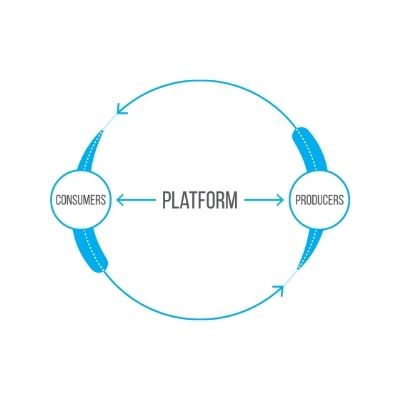 We act as a platform to connect senders and receivers, givers and takers, and other parties.
When you genuinely care about your customers, it shows.
From our product design and the language used, to the services and features, we are instilling EQ as a key design element.
Long Term versus
Short Term
We aim to nurture lasting relationships versus having a touch and go system.
Which is why our entire platform ecosystem is about building a long-term collaborative approach for our users.
Authenticity is the key to long term collaboration success, and through our features of identity and personality we aim to build on this.
Abundance / Collaborative
Economies of abundance rely on what users are best at and outsource what others could do better.
Our platform follows this principle and everything we do would be designed for users to offer what they are best at and outsource what they may not be at.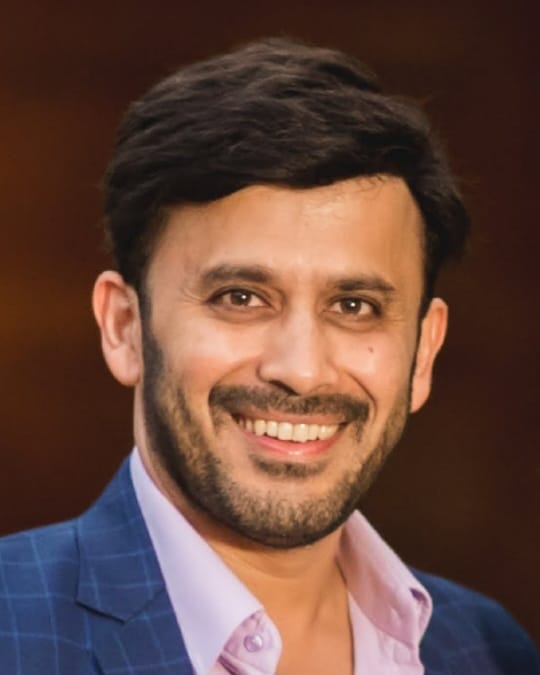 Saurabh Goswamy
Product, Business Development, Raising Capital

"What if there was no box ?"
Neelakantan
Engineering Resource Management, Technology Systems

"Strive for continuous improvement. Great things are a summation of a series of small things."
Sahil
UX and UI designer

"Make it simple, but significant."
Deepa
Backend Developement

"Do what you love, let your action speaks your perfection. :)"
Malaika
Product Manager "My Team"

"Whatever you do, give your 100%. Unless you're donating blood."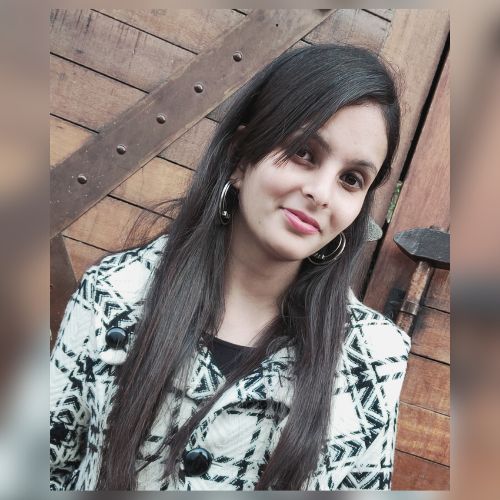 Ritika
Android App Development using Flutter

"Hard work doesn't guarantee success, but improves its chances."
Jasmeen
Backend Developer

"If four things are followed - having a great aim, acquiring knowledge, hard work, and perseverance - then anything can be achieved."
Ananya
HR & Admin

"Learn as if you will live forever, live like you will die tomorrow."
Sumit
Android App Development using Flutter

"The only impossible journey is the one you never begin."
Nachiket
UI and UX designer

"Design is so simple. That's why it's so complicated"
Vinay
App Development Using Flutter

"Building a solution says, Make it work, make it right, make it fast."
Hemant
UI and UX designer

"Fit into people's reality, don't fight it."
Aayush
Implementing and maintaining backend APIs

"Not all those who wander are lost"
Tashaf
Building and maintaining ReactJS applications

"The best view comes after the hardest climb."
Raahel
AWS Developer

"A puppet is free as long as he loves his strings"
Divyanshu
Crafting and dismantling APIs for seamless integrations.

"Take a chance because you never know how perfect something can turn out."
Nisarg
Backend Developer

"Unleashing boundless creativity, where limitations are mere stepping stones to extraordinary achievements."
Zuber
QA Lead

"The better you become, the better you attract."
Kaushal
Android & iOS App development using Flutter

"A goal without a plan is just a dream, and a plan without action is just a wish."
You are you and that is your superpower
Discrimination takes many forms, including bias based on gender, sexual orientation, religion, race, color, language, age, academic background, physical attributes, and more. Such discrimination creates an environment that is hostile to growth and development, and we strongly oppose it.
We value a flat hierarchy based on competence and peer accountability, not authority.
At our company, we prioritize being right over being senior. We believe every voice should be heard, regardless of experience level. Our team members excel in an environment where they feel comfortable expressing their opinions, ideas, and challenges without fear of retaliation.
Transparency is essential for building trust within a team, and metrics sharing plays a vital role in achieving that. We believe in keeping everyone in the loop to achieve our shared vision, and our communication style reflects this by ensuring that each team is aware of the progress of others.
Our Tech Stack: The Platforms We Use